The European Commission has introduced proposals that would make it easier for trade secret owners to sue when their proprietary information, including algorithms, recipes, manufacturing processes, and client lists, is misappropriated by competitors.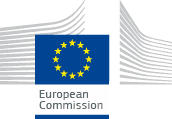 According to the Commission, 20% of European companies have been victimized by trade secret theft or attempted theft during the past 10 years.  Half of the businesses surveyed reported that the risk of trade secret theft has increased.
Trade secrets are not now expressly protected by EU-wide intellectual property laws.  This makes it harder for European companies to sue when their secrets are stolen.  Trade secret disputes are primarily governed by the divergent laws of EU member states.
The proposed EU directive would harmonize trade secret laws and enforcement throughout the EU and create a shared definition of protected know-how.
China, which recently beefed up its trademark law, amended its Civil Procedure Law in 2012 to make it easier for parties to seek preliminary injunctions.  A recent ruling by a Shanghai court established that the new law also applies to cases involving the theft of trade secrets, enjoining the defendant from distributing alleged trade secrets downloaded from the plaintiff's website.
In the US, trade secret law was for many years left up to the states.  The 1996 Economic Espionage Act ("EEA") made theft of trade secrets a federal offense and imposed criminal penalties (including imprisonment) for trade secret theft.
In 2012, Congress passed the Theft of Trade Secrets Clarification Act to clarify the scope of the EEA, amending it to include things like software used within a company as well as products "produced for or placed in interstate or foreign commerce."
Even more recently, the Economic Espionage Penalty Enhancement Act of 2012 increased the maximum federal criminal penalties for foreign economic espionage and theft of trade secrets.
Proposed US legislation would further strengthen the EEA by, among other things, covering foreign-government-sponsored hacking and the theft of negotiating positions or strategies.
How Can I Help?
If you have questions about trade secret theft, and want to know how you can better protect your business, please contact me for a free 30 minute consultation at nvantreeck@usip.com or call TOLL FREE at 1-855-UR IDEAS (1-855-874-3327) and ask for Norman.
– Ex astris, scientia –
I am and avid amateur astronomer and intellectual property attorney in Pasadena, California and I am a Rising Star as rated by Super Lawyers Magazine.  As a former Chief Petty Officer in the U.S. Navy, I am a proud member of the Armed Service Committee of the Los Angeles County Bar Association working to aid all active duty and veterans in our communities. Connect with me on Google +
Norman