Harvard University Law Professor Lawrence Lessig is fighting back against allegations that his online lecture posted on YouTube violates the copyright to a French pop song. Fittingly, Lessig is a respected expert on law and technology as well as an advocate for less restrictive copyright laws.
The video in question was filmed during Lessig's keynote address at a Creative Commons conference in Seoul, South Korea. The lecture included several clips of amateur music videos featuring the song, "Lisztomania," by the band Phoenix. The song achieved a cult following on YouTube much like "Gangham Style" or the "Harlem Shake." Lessig's goal was to highlight how young people are using videos and other tools to create and communicate via the Internet.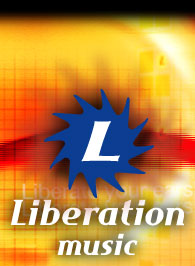 Liberation Music, which holds the license to "Lisztomania," filed a takedown notice with YouTube under the Digital Millennium Copyright Act (DCMA). After the video was removed, Lessig submitted a counter-notice. Liberation Music responded by threatening to sue Lessig for copyright infringement unless he withdrew the notice.
The professor complied and filed a lawsuit of his own.
Lessig's complaint seeks declaratory relief that his video does not constitute copyright infringement and seeks damages under the DCMA for knowing and material misrepresentation. He argues that his use of the short song clips is lawful under the statutory "fair use" doctrine. With regard to the allegations of bad faith under the DCMA, Lessig alleges that Liberation Music knew or should have known that its infringement claims were baseless and proceeded to file the takedown notice anyway.
As argued in the complaint, "Professor Lessig's purpose was non-commercial and highly transformative, in that it was entirely different from Phoenix's original purpose in creating the work. Whereas Phoenix's original purpose was presumably to entertain music fans, and to make money doing so, Professor Lessig's purpose was educational, and neither Professor Lessig nor Creative Commons gained any profit from the illustrative use of the clips in question in the 'Open' lecture."
How Can I Help?
If you, or someone you know, need any help with Intellectual Property issues, from filing a patent, trademark or copyright, or just need advice regarding how best to protect your inventions, ideas or your brand, please contact me for a free 30 minute consultation at nvantreeck@usip.com or call TOLL FREE at 1-855-UR IDEAS (1-855-874-3327) and ask for Norman.
– Ex astris, scientia –
I am and avid amateur astronomer and intellectual property attorney in Pasadena, California and I am a Rising Star as rated by Super Lawyers Magazine.  As a former Chief Petty Officer in the U.S. Navy, I am a proud member of the Armed Service Committee of the Los Angeles County Bar Association working to aid all active duty and veterans in our communities. Connect with me on Google +
Norman